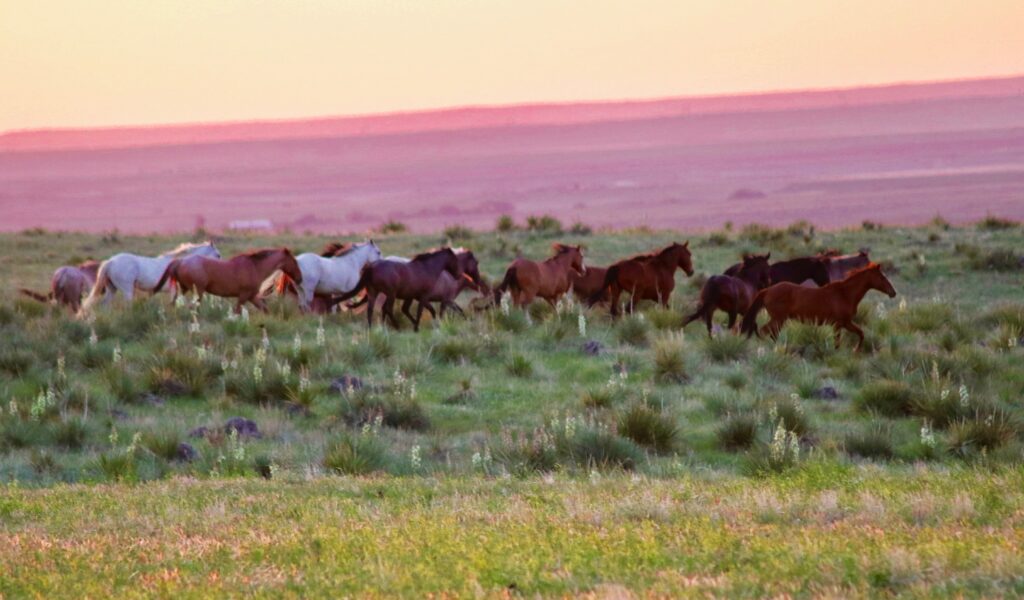 Good things! Good things, dear readers (and I know there are one or two of you). My 2019 word of the year is "focus." Focusing on the memoir revisions I started this time last year, I have gathered drafts and stray bits from multiple hard drives and file boxes, merging and rewriting material that has seen two cross-country moves involving a total of four moves counting temporary housing, the death of my father, and the completion of my MFA.
Last summer, reaching the completion of the prognosis period my doctors outlined for my recovery, I was finally ready to revisit those files again. The result? I'm winding my way towards a draft that's beginning to match my original vision for the project.
I'm also lining up a series of posts and I have some exciting news to share for this fall.
Meanwhile, I leave you with this image I took at dawn during my visit to a mustang sanctuary this time last year. A few photographers and I went out with a guide in a Land Rover, hoping to spot the herd. When we saw the herd in the distance, we climbed out of the vehicle and started taking photos. One woman and I shot from the same spot. The herd came close enough to us that we put down our cameras. I didn't want them to feel threatened by the sound or the appearance of my equipment. The other photographer may have felt the same instinct. For a moment, I held my breath, hoping we wouldn't be trampled. The horses ventured a few feet away from us and then turned in unison, galloping over the plains. That was the moment I lifted my camera again and caught this image. They were poetry to witness. If I were a more skilled photographer and not a novice (This was my first shoot!), I may have been able to capture the glean of the early-morning sun against their muscles and how the shadows absorbed the light, creating a contrast in values that was extraordinary. What my camera couldn't capture was the chill of the morning or the sound of their hooves softly thudding through the prairie.
Wishing you many beautiful moments in the days to come and looking forward to catching up with you this summer!